Our work
Supported by the Foundation in partnership with the World Food Programme, the initiative aimed to fight poverty and food insecurity in north-eastern Uganda, and in the Sikasso region of Mali, by helping reduce alarming levels of post-harvest losses. It did so by improving the whole spectrum of supply chain management, starting at farm level, where it is most needed. The program also served as a test for large-scale storage solutions, including new technology such as locally-built, hermetically-sealed storage units. Low income farmers were also provided with training in crop harvesting, threshing, drying and storage techniques, and given access to storage equipment adapted to their needs at subsidized prices.
Key Impacts
With simple but superior airtight storage equipment, and training in how to use it, smallholder farmers were able to preserve their crops from spoilage and pests. They were also able to store crops post-harvest, keeping them for later consumption or waiting for better selling prices as needed. Higher volumes of grain available for consumption and sale resulted in increased food security and household incomes, while improved grain quality had a major impact on aflatoxin levels, a source of malnutrition and health problems in the region. Lastly, the development of locally constructed silos significantly enhanced economic activity in the villages.
About our partner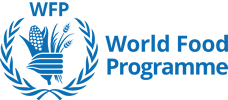 The United Nations' World Food Programme (WFP) is the largest humanitarian agency fighting global hunger. Funded entirely by voluntary donations from governments and foundations, WFP is the UN's food aid arm, and a key instrument in promoting food security. This initiative is part of the WFP's initiative Purchase for Progress (P4P), which connects smallholder farmers to markets by leveraging WFP's procurement, and invests in capacity building at a country level to yield sustainable results to boost national food security over the long term.
Project duration
2015 - 2016 (Uganda) and 2016 - 2017 (Mali)
I used to lose a considerable amount of stock during storage period due to mold and pest infestation. Thanks to the training on seed quality and post-harvest loss reduction, we have discovered new methods to store grains such as silos, tanks and triple bags, and also techniques to control moisture.
Bakaridjan Diarra Yeredeme Cooperative, Nossombougou, Mali