Our work
Run in partnership with the World Food Programme, the Foundation's program aimed to fill gaps in the value chain for farmer organizations in Equatoria states, and was run at community level through capacity-building of farmers' groups. It covered all aspects of the value chain, in particular improvements in harvest storage in farms through post-harvest handling technology, maize processing productivity, transport solutions to facilitate food collection and movement to aggregation centers. In order to improve farmers' self-sufficiency, specific emphasis was put on training, especially in marketing, to allow better market access.
Key Impacts
3,250 farmers were supported with equipment and the right tools to help them attain and maintain quality and reduce post-harvest losses. This included the provision of tarps, drying cribs, maize shelling machines and warehousing. The introduction of motorized tricycles and animal-drawn carts also provided affordable transport methods from farms to the main collection points. The extension of the program's initial scope helped link producers to formal markets and reinforce the grains value chain.
About our partner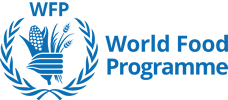 The United Nations' World Food Programme (WFP) is the largest humanitarian agency fighting global hunger. Funded entirely by voluntary donations from governments and foundations, WFP is the UN's food aid arm, and a key instrument in promoting food security. This initiative is part of the WFP's initiative Purchase for Progress (P4P), which connects smallholder farmers to markets by leveraging WFP's procurement, and invests in capacity building at a country level to yield sustainable results to boost national food security over the long term.
Project's duration
2013-2017
After the hard work during planting, and the excitement of a good harvest this season, we still have to worry about drying the maize. Without this support, it would have been difficult to maintain the quality of our produce. We will gradually increase our production, and our sales. How can we progress faster here? Just look around. It is more realistic to have slower but steady progress.
Lino Nzara County